Kimberlin Education Internship – Curious findings
WARNING => Please don't edit this block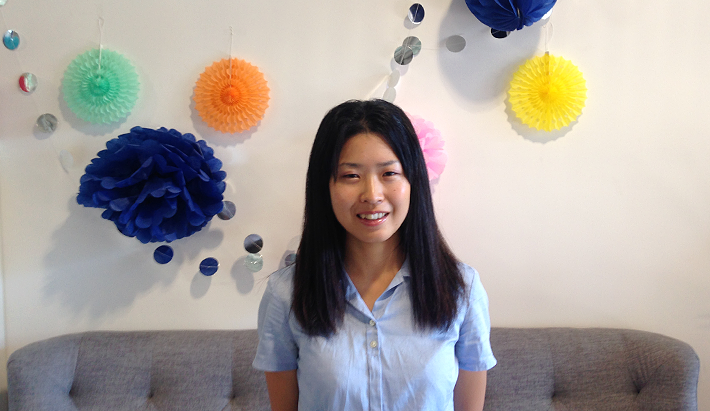 Kimberlin Education Internship – Curious findings
WARNING => Please don't edit this block
By Megumi Minegishi
Education intern from Japan.
I would like to share my findings from the one month internship with Kimberlin Education that I have just completed. In Japan, I am also engaged in the education sector, however, it is within higher education and quality assurance.
Kimberlin Education is a provider of curriculum linked education resources for pre, primary and secondary schools. Participating in Kimberlin Education as an intern has made me realise that there are some similarities, yet some different points.
Environment of digital resources provision
In my opinion, Australian teachers take great advantage of the quality resources available to them, and permeation of digital resources in primary schools seems to be high. Japan is also taking it seriously but still are still seeking to build a good base. Japan is trying to develop digital resources, there are some schools that have already taken these up, however, the number is small.
Since Australia has an enriched and wide variety of education resources, people in Australia are enjoying a lot of choices in the way they deliver educational content, especially in digital resources.
I feel that Kimberlin Education puts more value on these two points below;
Creativity and inspiration
In Kimberlin Education, creativity is essential. In fact, when I had engaged in a series of filming videos for teachers, I found that Kimberlin Education sometimes create its services all by hand, from picking up ideas to filming a video.
To make better resources and benefit child education, creativity is one of the essential points required. For me, being creative was a difficult point, because I have never experienced it in my workplace in Japan. Engaging in creative tasks at the same time, however, deepened and enlightened my way of thinking.
And I would also say people in Kimberlin Education are fostering their creativity through the office events. Not only celebrating Halloween and Melbourne Cup, every Wednesday we have Soup Lunch Day and on every Friday, we have Work at Home Day. I assume these unique perks help our staff develop products in terms of creativity.
Tech-education, STEM education and STEAM education…?
Both Australia and Japan put value on STEM education. In craft videos filming in Kimberlin Education, it is not just for childrens' fun but also it is intended to giving a tip or a trigger to engage on STEM. For example, in a craft there is a chance to make and learn about certain kinds of shape and their properties, which means that they are stepping into the very basics of STEM education using a fun approach.
In Kimberlin Education, combining several subjects, especially in relation to STEM education, they add 'Art' and use it as 'STEAM education'. Certainly we can find some linkages between Art and STEM, but such combined programs are rare in Japan. This flexible way of thinking made me think again about what education is here, and could be in Japan.
Since my experience at Kimberlin Education was quite unique compared to the one in Japan, I have enjoyed exposing myself to a new environment and absorbing new learnings. Now I can say that I have a different perspective. I strongly believe it will provide flexibility in my thinking. Especially when I face something new, I will refer to my experience here.
WARNING => Please don't remove this block